As most of you know, I am a pretty avid fan of the Transformers. Combine that with the fact that I pride my self on being an intellectual sponge and you get the Fanboy state I am today. All that aside, I haven't been keeping up with much in the Transformers franchise for a while.
And then I found something....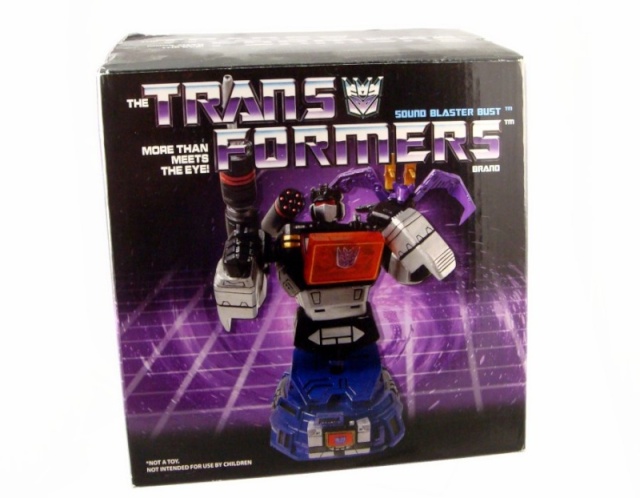 Sound Wave!!!!
Immediatly I wanted it and then I saw the name on the box.
"Sound Blaster"
I started laughing thinking that this was some cheap korean knock-off......but then I googled it.
Sound Blaster is the name of Sound Wave's second form. Not everybody knows it, but Sound Wave had an arch enemy on the Autobots known as Blaster. He was the Autobots version of Sound Wave and could also turn into a boombox.
Apparently in the past couple years Sound Wave has decided he ahd enough of Blaster and began hunting him. This ended in a violent final battle that left Blaster dead and Sound Wave mortally wounded. Thanks to the quick action of his cassette bots (not sure what to call them) they ripped pieces from Blaster and repaired Sound Wave.
After this happened Sound Wave took to calling himself Sound Blaster.
Pretty badass IMO
-J
_________________

J1NX

Administrator








Number of posts

: 2407


Experience

: 10333


Rep

: 10

Character sheet


Name

:

J1NX




Primary Weapon

:

Technomancy




Power Level

:


(10/10)




Similar topics
---
Permissions in this forum:
You
cannot
reply to topics in this forum